EDU.WEBSITE
A2ZWEB.COM
star health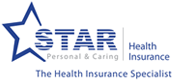 The Vindhya mountains cut right across the country, from West to East, and form the boundary between North and South India.

India is also fortunate in possessing one of the world's most extensive and fertile lands, made up of the alluvial Soil brought down in the form of fine silt by the mighty rivers. Lying south of the Himalayas, these Great North Indian Plains consist of the Indus basin, Ganga-Brahmaputra basin, and the tributaries of these mighty river systems.


<table align=left><tr><td></TD></TR></TABLE>
To the south of the Great Plains of northern india lie the Great Plateau of Peninsular India, which is divided into two parts, viz., the Malwa Plateau and the Deccan Plateau. The Malwa plateau - bounded by the Aravalli hills in the northwest and the Vindhyas in the Vindhyas form the northern half of this peninsula. Chhota Nagpur region forms the northeastern part of this plateau and is the richest minerals producing region of India. The valley of the Narmada river forms the southern boundary of this plateau. The Deccan plateau, extends from the Satpura hills in the north to Kannayakumari, in South.
Towards the west of this plateau lie the Western Ghats that comprise of the Sahyadri, the Nilgiri, the Annamalai and the Cardamom Hills. On the eastern side, this plateau merges into a layer of discontinuous low hills known as the Mahendra Giri hills, which comprise of the Eastern Ghats.
Narrow coastal plains along the Arabian Sea and the Bay of Bengal flank the Deccan Plateau, on its eastern and western sides, respectively. The Western coastal plains lie between the Western Ghats and the Arabian Sea, further split into the northern Konkan Coast and the southern Malabar Coast. The eastern coastal plains, on the other hand lie between the Eastern Ghats and the Bay of Bengal and like the western plains are divided into two parts - the Coromandel Coast as the southern part and the Northern Sircaras as the northern.
Towards the western half of India lies a vast stretch of land that is divided, by the Aravalli mountains, into two separate units. The area west of the Aravalli comprises of the Thar Desert - made up of sand and interrupted by rocky hills and waterless valleys, this arid land, extend deep into Pakistan. The state of Gujarat lies to the east of this range and is one of the most prosperous regions in India.
These mainland areas apart, India has two groups of islands - the Andaman and Nicobar in the Bay of Bengal and the Lakshadweep in the Arabian Sea.
Politically, India as it existed before its independence, however, extended beyond these natural boundaries and included not only Baluchistan beyond the Kirthar range, but also some small areas that lay in the Bay of Bengal.
For more information,maps and pictures try here
http://www.mapsofindia.com/
Admin




Posts

: 37


Join date

: 2008-07-08





Similar topics
---
Permissions in this forum:
You
cannot
reply to topics in this forum